Removing and Installing Motor Controller – RxC Series
Important
Before working on your Optibike always turn off the main power switch located on the battery.
Tools in this guide
5mm Allen/Hex Wrench
4mm Allen/Hex Wrench
3mm Allen/Hex Wrench
2.5mm Allen/Hex Wrench
(If needed) Section of rigid wire from coat hanger or similar, at least 24″ length
Removing
Remove battery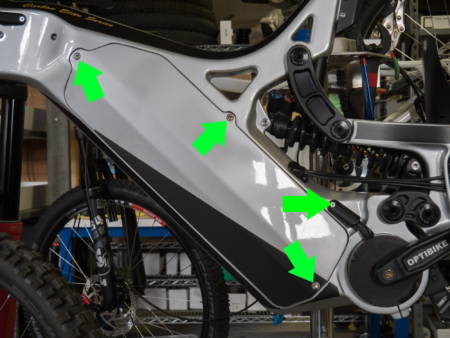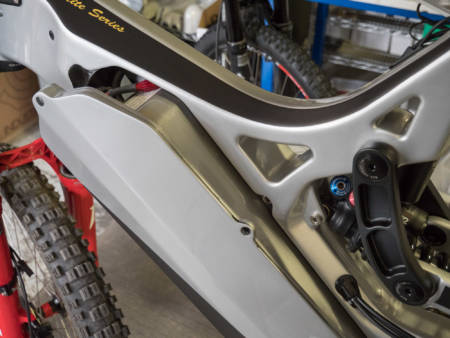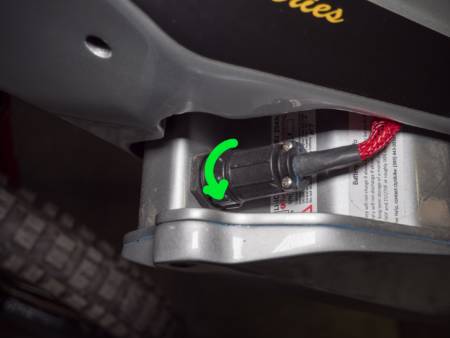 Disconnect Motor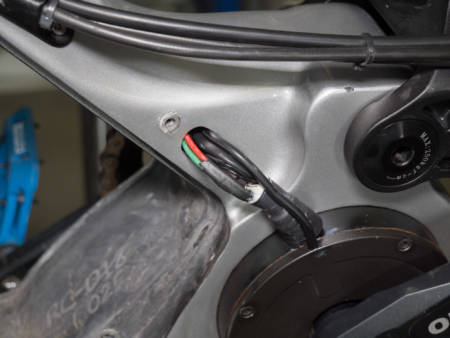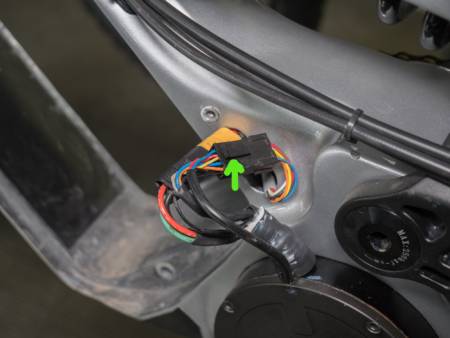 Disconnect Head Cable from Headlight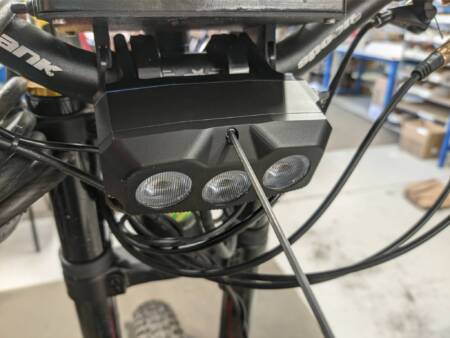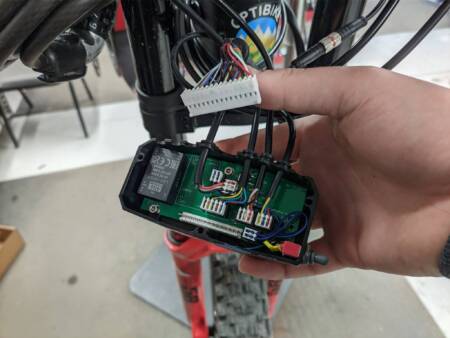 Remove Controller Bolts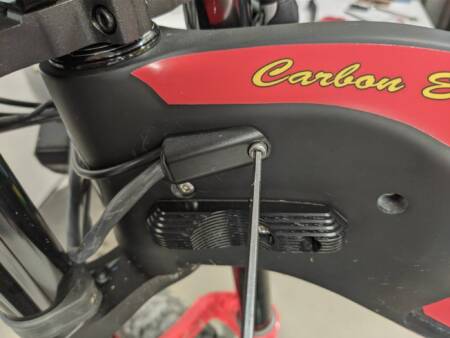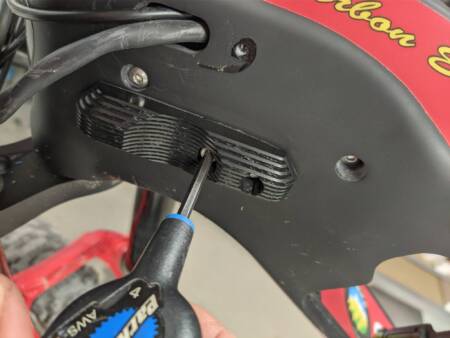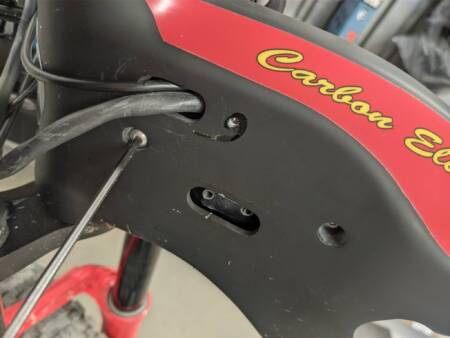 Pull Wires Out Through Frame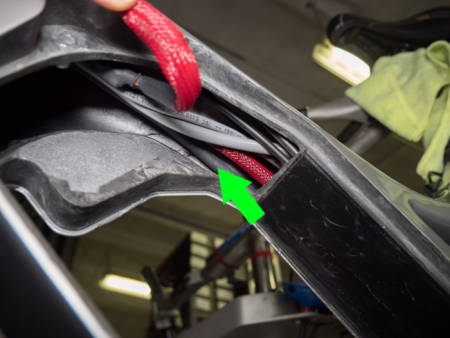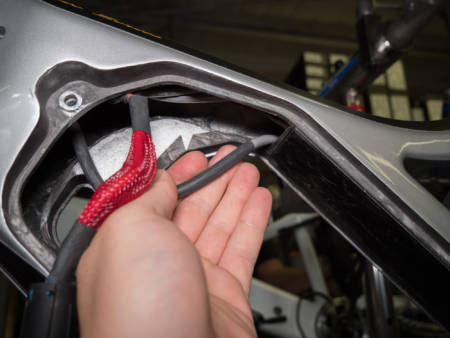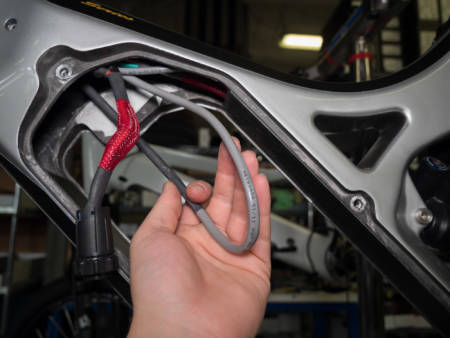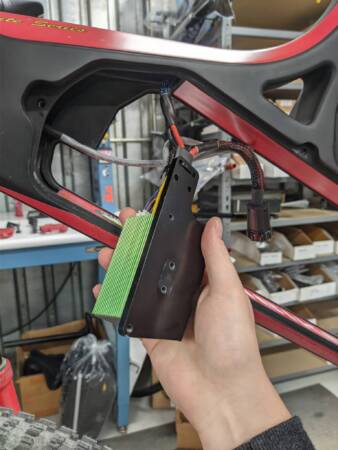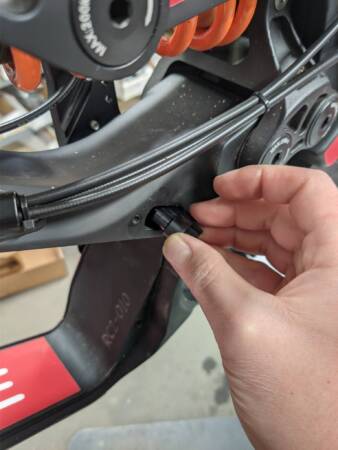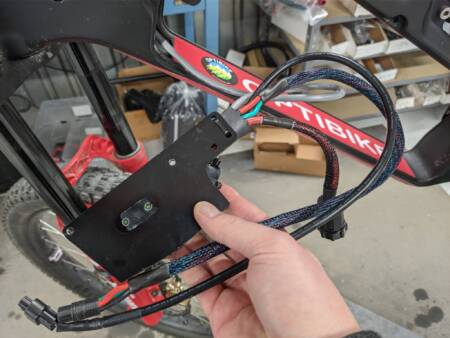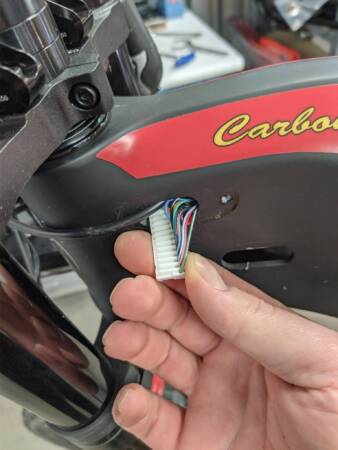 Now you should have a complete controller assembly out of the bike. Re-installing is essentially the reverse, and is outlined below.
Installing
Feed Wires In To Frame

You can often just feed the wires through from the top down, however if they are getting stuck, a piece of stiff wire and some tape will make it much easier.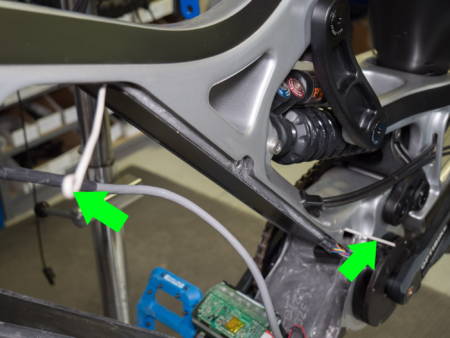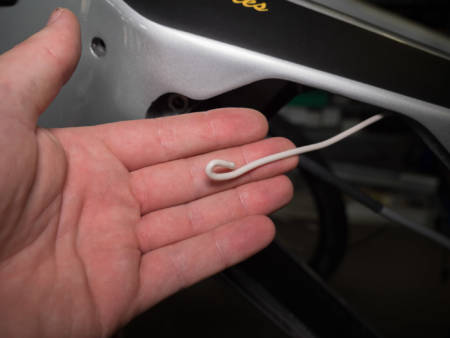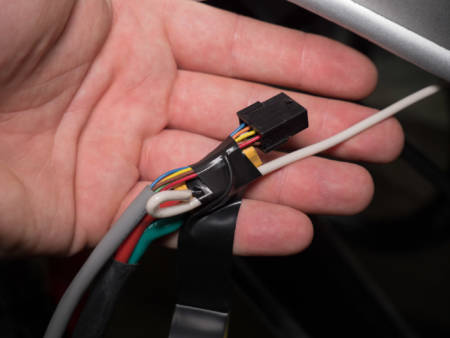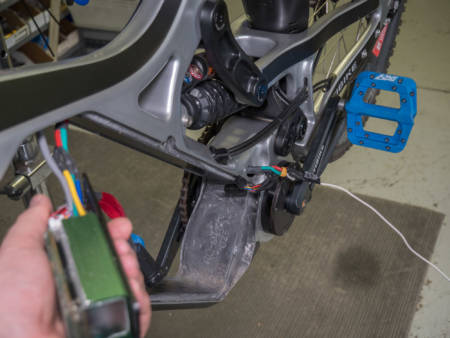 Install Controller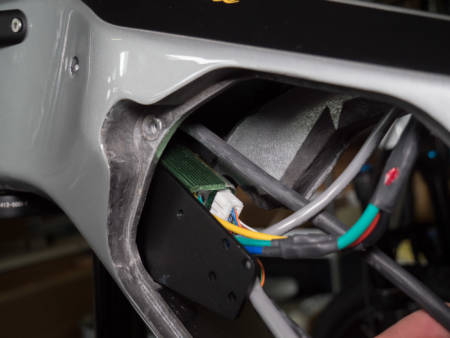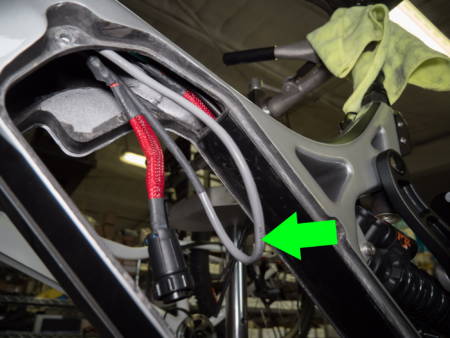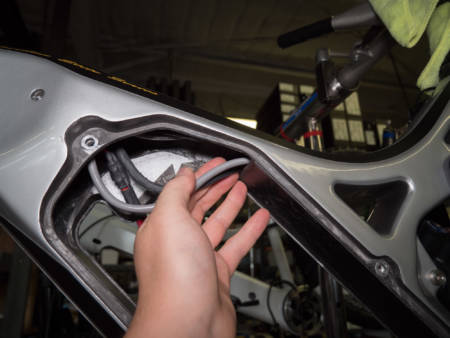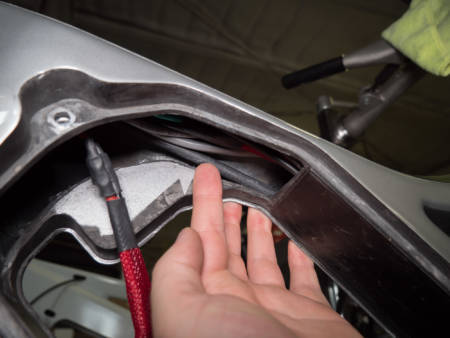 Connect Motor and Install Battery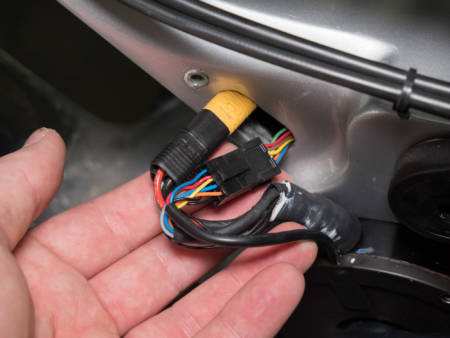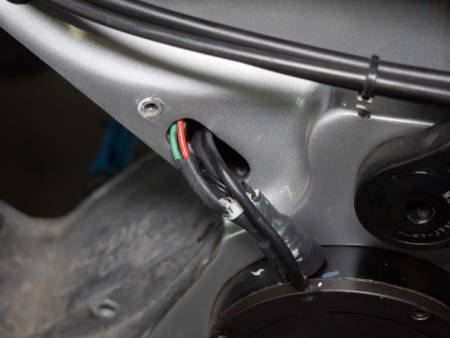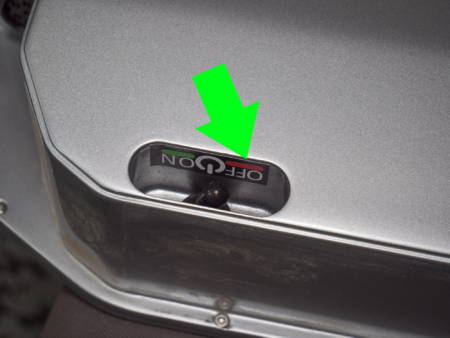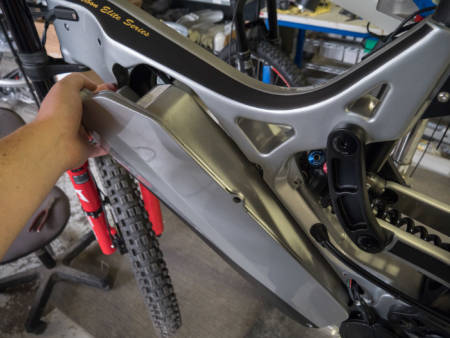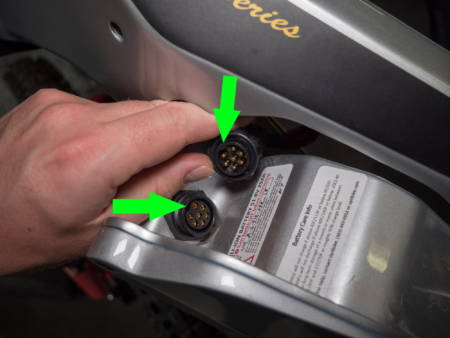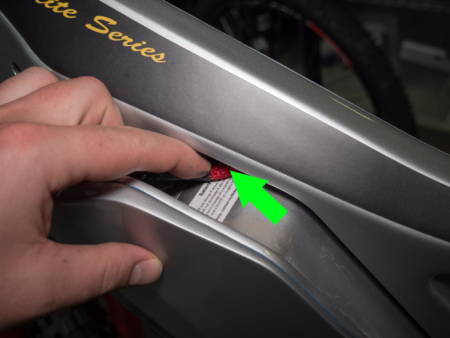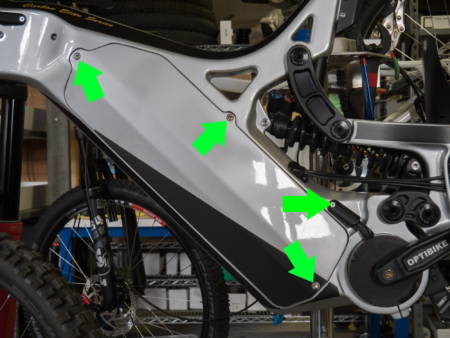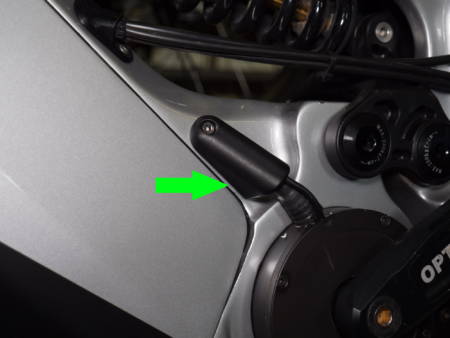 Turn the switch on the battery to the ON position, wait a few seconds, then press the power button on the handlebar and check that everything functions properly (Display turns on, throttle works, and no errors are shown on the display).